Check out our favorite free sysadmin tools that we use to help us work faster and be more awesome.
by Rob Sobers
At Varonis we're always looking for productivity hacks—whether it be keyboard shortcuts or meditation techniques. Last week, a bunch of us got together and shared our favorite free sysadmin tools—ones we love and use all time.
I definitely added a few to my list that I'd never heard of (I can't believe I didn't know about Puppet. Thanks Mike!)
Here are a few of my favorites:
1. Wireshark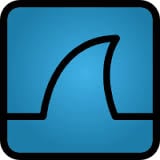 Wireshark is the world's foremost network protocol analyzer. It lets you see what's happening on your network at a microscopic level. It is the de facto standard across many industries and educational institutions.
Wireshark is cross platform and works on OS X, Windows and Unix.
2. Fiddler
http://www.telerik.com/fiddler
Fiddler is an HTTP proxy that captures and records HTTP traffic so you can inspect requests and responses, which is insanely helpful for debugging web services and APIs. You can also create your own requests, filters, and more.
3. Puppet

http://puppetlabs.com/puppet/puppet-open-source
Puppet allows for declarative configuration of servers via their Ruby DSL. If you already know Ruby it's easy to dig into Puppet and manage any number of servers.
If you want to get an easy taste for Puppet, they offer a preconfigured VM that you can play around with.
We put together a list of 21 of our favorite free tools along with an occasional tip on how to use them/set them up.
We hope these tools save you time and make your day better!